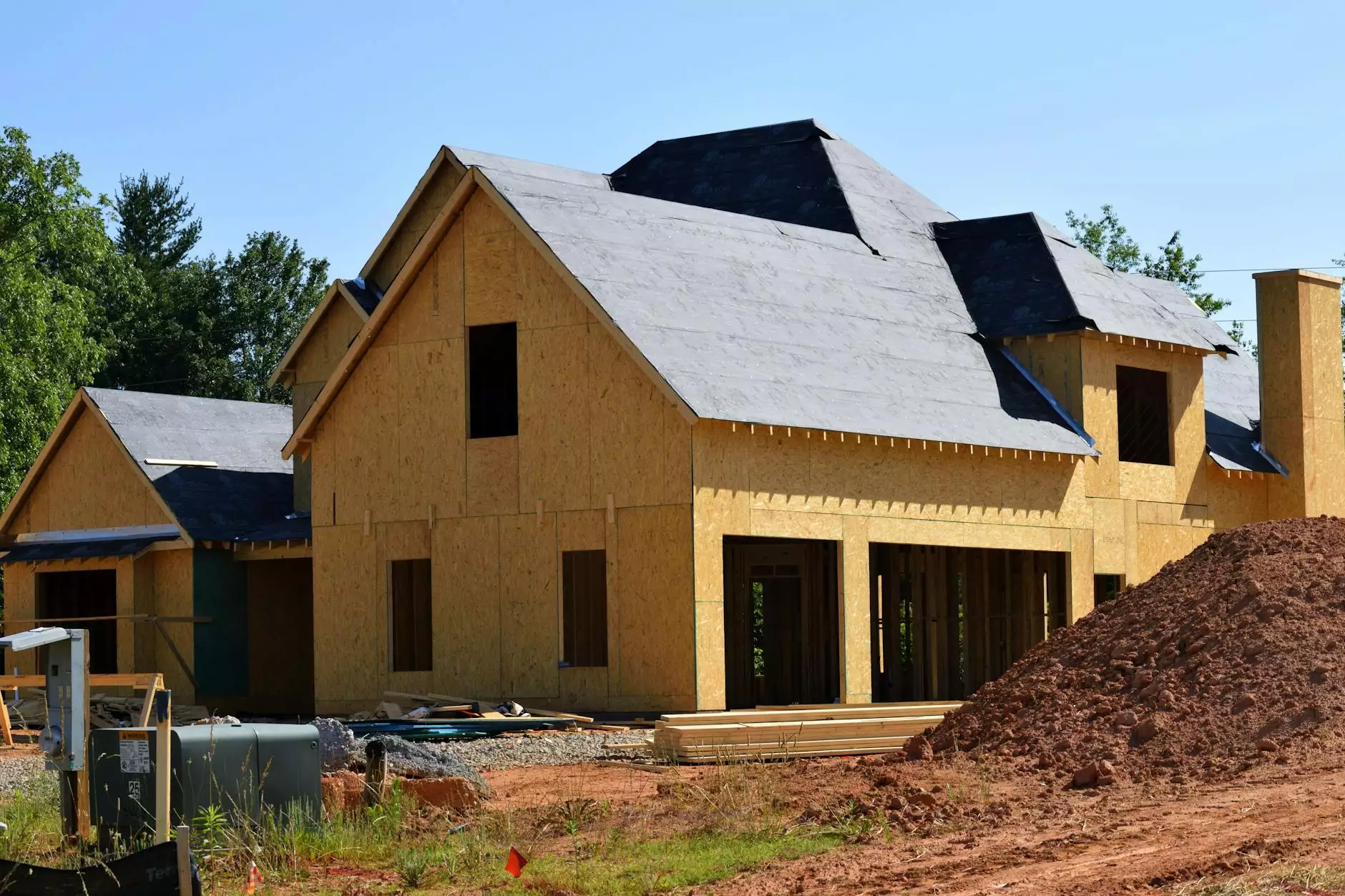 Understanding the Difference
When it comes to enhancing the longevity and functionality of your roof, you may have come across terms like re-roofing and roof replacement. It's important to understand that these are not interchangeable phrases, but rather two distinct processes that cater to different circumstances.
The Re-Roofing Option
If your existing roof is showing signs of wear and tear, but the underlying structure is still in good condition, re-roofing may be a viable solution. Re-roofing involves adding a new layer of shingles or roof covering on top of the existing one. It offers a cost-effective option that typically requires less time and labor compared to a complete roof replacement.
When opting for re-roofing, it is essential to assess the condition of your current roof and ensure it meets the necessary criteria. A professional inspection will determine if re-roofing is a suitable option for your specific situation.
One of the primary advantages of re-roofing is the potential to save costs. By avoiding a full replacement, you can prolong the lifespan of your existing roof and address minor issues without major disruptions or expenses.
The Roof Replacement Approach
Roof replacement, on the other hand, involves a complete overhaul of your existing roof system. This process requires the removal of the old roof before installing a brand new one. Roof replacement is typically recommended for roofs that have sustained substantial damage, have significant underlying issues, or have reached the end of their expected lifespan.
While roof replacement may be a more substantial investment, it also offers several benefits. With a new roof, you can enjoy improved energy efficiency, enhanced aesthetics, and increased property value. Moreover, a replacement allows for the inspection and reinforcement of the underlying structure, ensuring the integrity and stability of your roof.
Choosing the Right Option
Deciding between re-roofing and roof replacement can be a complex process. It's crucial to consider various factors to make an informed choice for your specific circumstances. Consulting with a reputable roofing contractor like Quality Construction can provide you with expert guidance and help analyze your roof's condition.
Factors that may influence your decision include the age and condition of your current roof, the extent of damage, local building codes and regulations, budget considerations, and long-term goals. A professional evaluation will help determine the most appropriate course of action for the best outcome.
Your Trusted Roofing Partner - Quality Construction
At Quality Construction, we understand the importance of having a reliable and functional roof over your head. With our years of experience in the industry, we are well-equipped to offer comprehensive advice on re-roofing and roof replacement.
Our team of skilled professionals can assess your roof, provide a detailed analysis, and recommend the most suitable solution tailored to your needs. We prioritize quality workmanship, adhere to industry standards, and utilize the latest roofing materials and techniques to ensure remarkable results.
When it comes to re-roofing or roof replacement, our commitment to excellence and customer satisfaction sets us apart. We believe in open communication, transparency, and delivering exceptional service from start to finish.
Contact Quality Construction Today
Are you unsure whether to pursue re-roofing or roof replacement? Take the stress out of the decision-making process by consulting the experts at Quality Construction. Contact us today to schedule a consultation and let us guide you toward the best solution for your roofing needs.
Whether you need minor repairs, a complete replacement, or maintenance services, our dedicated team is here to provide reliable and top-notch roofing solutions. Trust Quality Construction for all your roofing requirements!