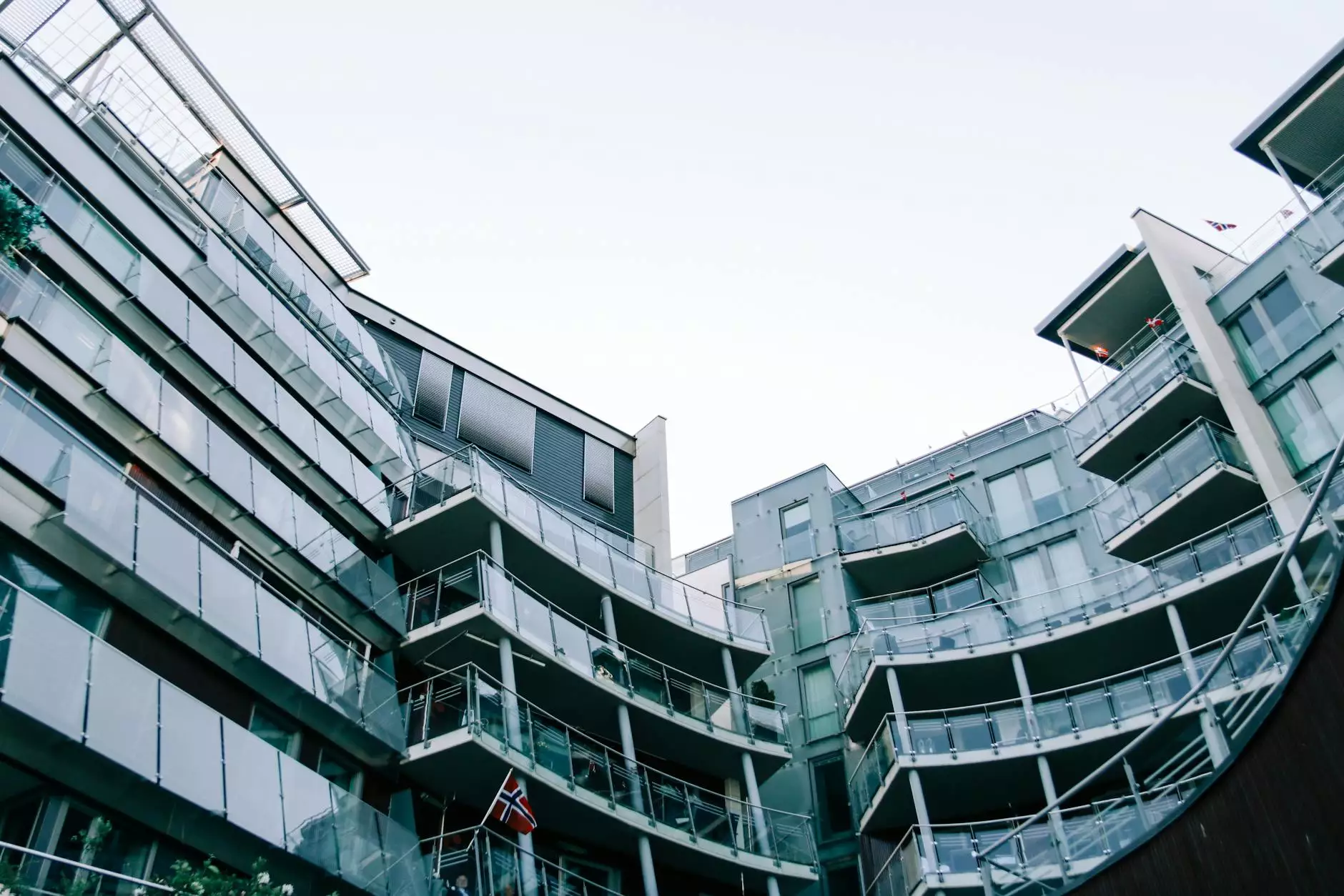 Welcome to the page dedicated to our superior commercial building services provided by Alcan Contracting, LLC in Laredo, Texas. When it comes to constructing commercial buildings, Quality Construction is the leading name in the industry, offering top-notch construction solutions tailored to meet your specific needs.
Why Choose Alcan Contracting, LLC for Your Commercial Building Needs
At Alcan Contracting, LLC, we understand that a well-designed and expertly constructed commercial building is essential for the success of your business. With our wealth of experience and commitment to excellence, we have established ourselves as the go-to construction company in Laredo, Texas.
Here's why you should choose us for your next commercial building project:
Experienced Team: Our team consists of highly skilled professionals with extensive experience in the construction industry. We have successfully completed numerous commercial building projects, delivering exceptional results each time.
Quality Craftsmanship: We take pride in our craftsmanship and attention to detail. Our team employs the highest level of quality standards, ensuring that every aspect of your commercial building is built to perfection.
Customized Solutions: We understand that each commercial building project is unique. That's why we offer tailored solutions to meet your specific requirements. Whether you need a retail space, office building, or industrial facility, we have the expertise to bring your vision to life.
Compliance with Regulations: Our construction practices strictly adhere to local building codes and regulations. We ensure that your commercial building project meets all necessary standards and requirements.
Timely Completion: We value your time and understand the importance of completing projects within deadlines. Our team works efficiently and effectively to ensure timely completion of your commercial building, without compromising on quality.
Transparent Communication: We believe in open and transparent communication with our clients. Throughout the construction process, we keep you informed about the progress, addressing any concerns or queries you may have.
Competitive Pricing: Quality Construction offers competitive pricing for our commercial building services. We provide accurate cost estimates upfront, eliminating any surprises or hidden charges.
Our Commercial Building Process
When you choose Alcan Contracting, LLC for your commercial building project, you can expect a streamlined and efficient process that ensures exceptional results. Here's an overview of our commercial building process:
1. Consultation and Planning
We begin by thoroughly understanding your requirements and vision for the commercial building. Our team works closely with you to gather essential information and conduct a detailed analysis, including site evaluation, project scope, and budget considerations. This consultation and planning phase lays the foundation for a successful project.
2. Design and Engineering
Once we have a clear understanding of your requirements, our team of experienced designers and engineers develops comprehensive design plans. We consider factors such as layout, functionality, aesthetics, and sustainability to create a design that aligns with your vision and meets your business goals.
3. Permitting and Approvals
At Alcan Contracting, LLC, we handle all necessary permitting and approvals on your behalf. Our team ensures that all documentation and paperwork are complete and submitted in a timely manner, minimizing any potential delays in the construction process.
4. Construction and Project Management
During the construction phase, our skilled craftsmen and project managers work diligently to bring the design plans to life. We use high-quality materials and advanced construction techniques to ensure the structural integrity and longevity of your commercial building.
Our project managers oversee every aspect of the construction process, ensuring that the project stays on schedule and within budget. We maintain clear lines of communication with you, providing regular updates and addressing any concerns that may arise.
5. Quality Assurance and Handover
Before the final handover, we conduct thorough quality checks to ensure that every detail of your commercial building meets our high standards of excellence. We address any necessary adjustments or final touches to guarantee your complete satisfaction.
Once the handover is complete, we provide you with all relevant documentation and information regarding maintenance, warranties, and ongoing support for your commercial building.
Contact Us for Your Commercial Building Project
When it comes to commercial building services in Laredo, Texas, Alcan Contracting, LLC is your trusted partner. We prioritize quality, customer satisfaction, and timely project completion.
Contact Quality Construction today to discuss your commercial building needs and schedule a consultation. Our dedicated team is ready to exceed your expectations and deliver a commercial building that reflects your business goals and vision.