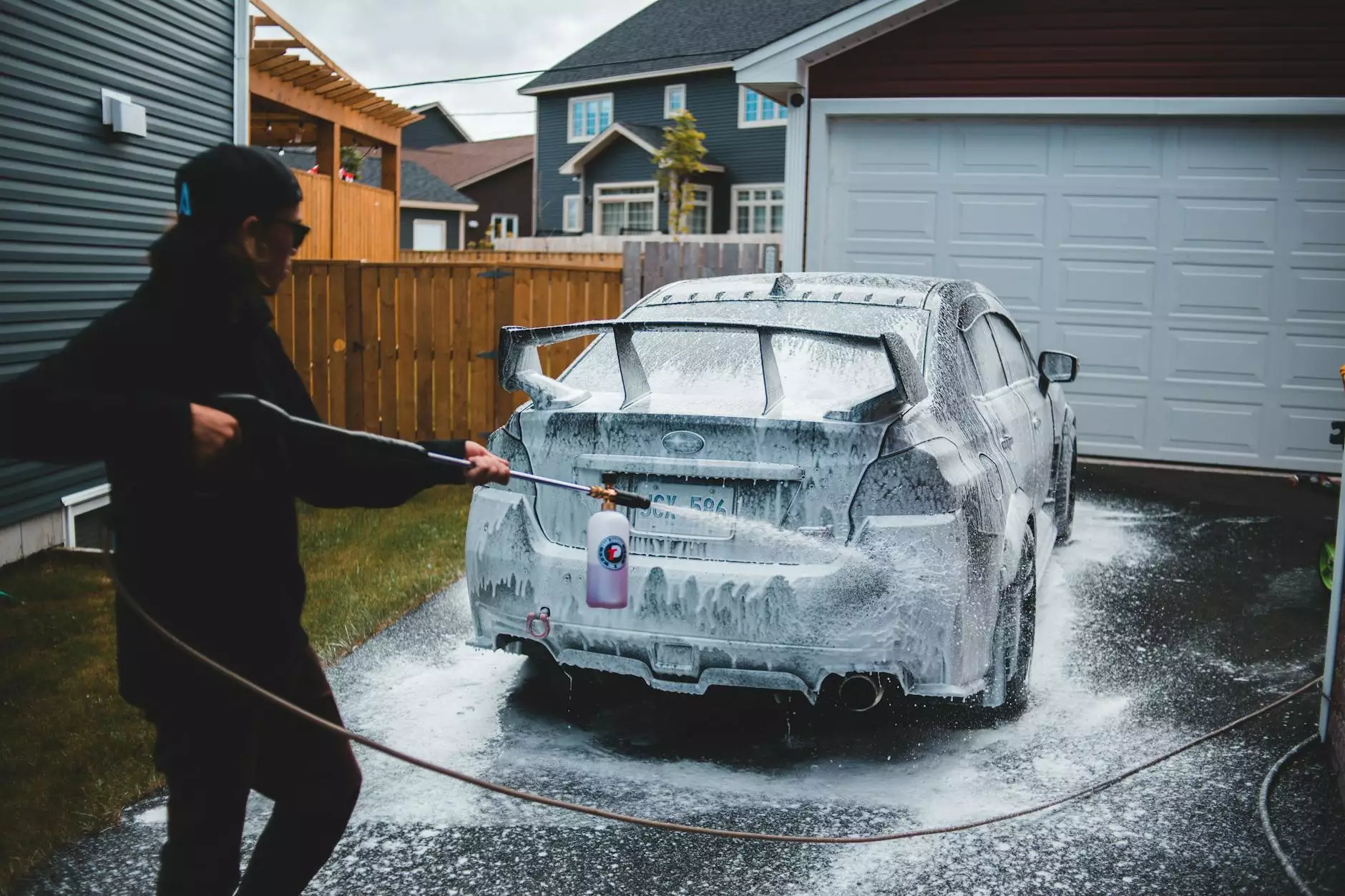 Looking for high-quality gutters, siding, and remodeling services for your Houston home? Look no further than Quality Construction! We are a leading provider of top-notch construction solutions designed to enhance the beauty and functionality of your property.
Why Choose Quality Construction?
When it comes to improving your home's exterior, you need a reliable and experienced contractor. At Quality Construction, we have been serving the Houston area with pride and excellence for many years. Our team of skilled professionals is dedicated to delivering exceptional results that exceed your expectations.
Here are some key reasons why you should choose us for your gutters, siding, and remodeling needs:
Unmatched Expertise: With years of industry experience, our team possesses the knowledge and skills necessary to handle a wide range of projects, from gutter installations and siding repairs to complete home remodels.
Premium Quality Materials: We believe in using only the best materials to ensure the longevity and durability of our work. Our commitment to quality means that your home will not only look stunning but also withstand the test of time.
Customized Solutions: Every home is unique, and we understand the importance of tailoring our services to your specific needs. We take the time to listen to your vision and work closely with you to bring it to life, delivering personalized solutions that align with your preferences and budget.
Attention to Detail: Our team pays meticulous attention to every detail, ensuring that every aspect of your project is executed flawlessly. From precise measurements to immaculate finishes, we leave no stone unturned to achieve perfection.
Transparent Communication: We believe in open and honest communication with our clients. Throughout the project, we keep you informed about the progress, address any concerns promptly, and strive to make the entire process smooth and hassle-free.
Timely Completion: We understand that your time is valuable, which is why we work diligently to complete your project within the agreed-upon timeframe. Our team operates with efficiency and professionalism, ensuring minimal disruptions to your routine.
Customer Satisfaction: Your satisfaction is our top priority. We take pride in our ability to deliver exceptional results that leave our clients delighted. Our long list of satisfied customers is a testament to our commitment to excellence.
Our Services
At Quality Construction, we offer a comprehensive range of services to cater to all your gutters, siding, and remodeling needs. Whether you are looking to enhance the curb appeal of your home, increase energy efficiency, or create a more functional living space, we have you covered.
Gutter Services
Properly functioning gutters are crucial for maintaining the integrity of your home. Our expert team specializes in gutter installations, repairs, and maintenance. We utilize high-quality materials and advanced techniques to ensure efficient water drainage and protection from water damage.
Siding Services
Your home's siding plays a vital role in its overall appearance and protection. We offer a wide selection of siding options, including vinyl, fiber cement, and wood, to suit your style and budget. Our skilled craftsmen are well-versed in siding installations and repairs, delivering beautiful and durable results that enhance your home's value.
Remodeling Services
Transform your house into your dream home with our expert remodeling services. Whether you want to renovate your kitchen, upgrade your bathroom, or create additional living space, our team can handle it all. From concept to completion, we are with you every step of the way, ensuring a seamless and stress-free remodeling experience.
Contact Us Today
Ready to take your Houston home to the next level? Contact Quality Construction today for a free consultation. Our friendly team is here to answer all your questions, discuss your unique requirements, and provide you with a detailed estimate. Let us bring your vision to life with our exceptional gutters, siding, and remodeling services!