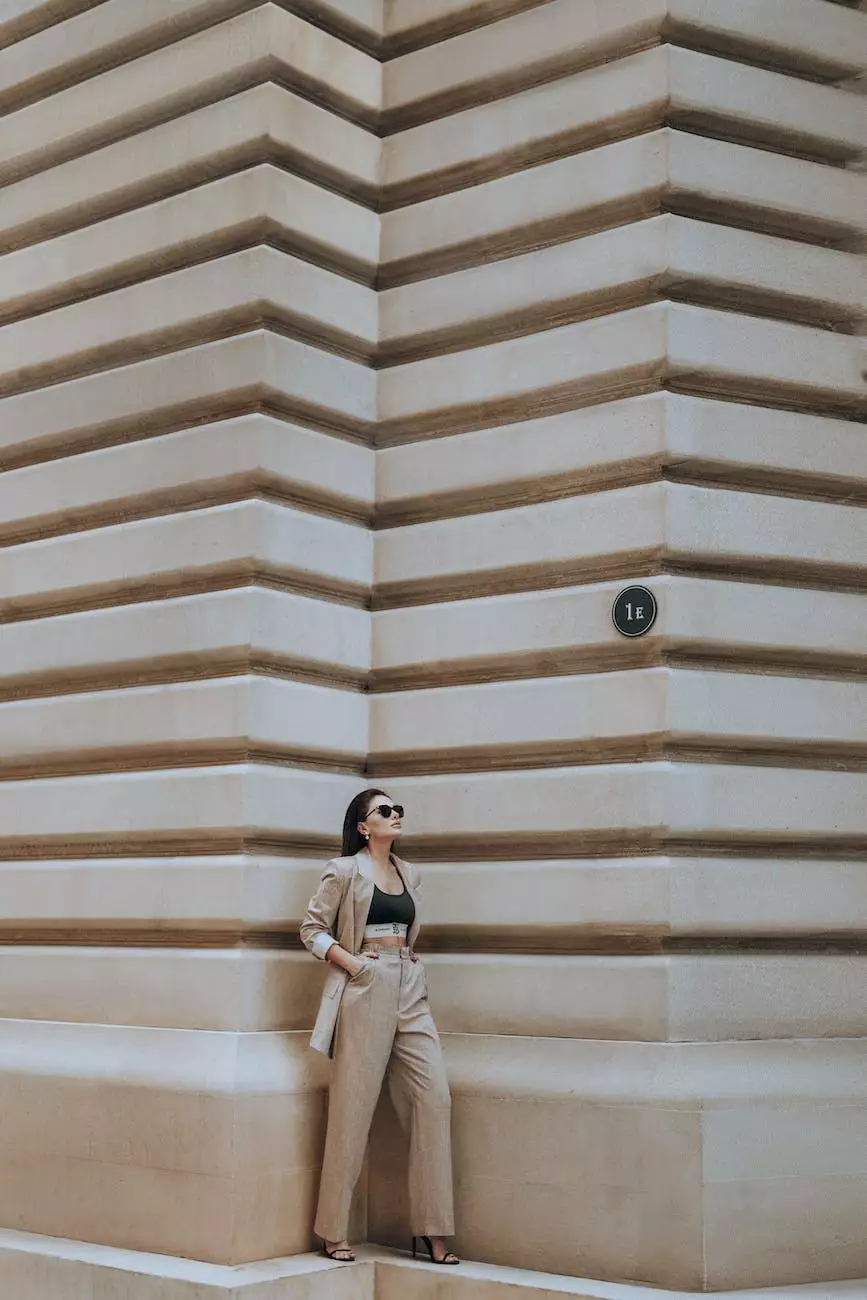 Quality Construction: Your Source for Expert Construction Insights
At Quality Construction, we take pride in offering top-notch construction services to our clients. As a renowned custom builder, we understand the importance of providing valuable information and insights to our audience. That's why we have created the Evolutionary Homes Custom Builder's Blog, where you will find a curated collection of our top articles on construction, renovation, and home improvement.
Exploring Innovative Construction Techniques
When it comes to construction, innovation plays a crucial role in delivering exceptional results. Our blog features in-depth articles that delve into the latest trends and techniques in the construction industry. From advanced building materials to cutting-edge technologies, we cover it all. Whether you're interested in learning about the benefits of green building or exploring the possibilities of 3D-printed homes, our articles provide you with comprehensive insights.
Green Building: Sustainable Solutions for the Future
In an era where sustainability and environmental consciousness are gaining prominence, our blog emphasizes the importance of green building practices. Our articles explain how incorporating sustainable materials and energy-efficient systems can not only reduce the ecological footprint of your project but also save you money in the long run. Discover the advantages of utilizing renewable energy, implementing water-saving strategies, and embracing eco-friendly construction methods.
Embracing Modern Design Trends
Design trends are constantly evolving, and staying up-to-date is essential for creating spaces that are both stylish and functional. Our blog showcases the latest design trends in the construction industry, ranging from contemporary architecture to interior design elements. Explore articles that highlight the use of open floor plans, smart home technologies, and innovative space-saving solutions. Discover how you can transform your living spaces into modern masterpieces.
Making Informed Decisions for Your Construction Projects
Undertaking a construction project involves various decisions, and having access to comprehensive information is crucial. Our blog provides you with the knowledge you need to make informed decisions for your construction projects. From tips on selecting the right contractor to understanding the intricacies of project management, our articles cover a wide range of topics that empower you to navigate the construction process confidently.
Choosing the Right Materials and Finishes
From flooring materials to paint finishes, the choices you make can significantly impact the quality and aesthetics of your project. Our blog equips you with valuable insights on selecting the right materials and finishes for your construction projects. Dive into detailed articles that discuss the pros and cons of different options, helping you make choices that align with your preferences, budget, and long-term goals.
Ensuring Structural Integrity and Safety
Structural integrity and safety are paramount when it comes to construction. Our blog features informative articles that shed light on various aspects of construction safety, including building codes, permits, and inspections. We provide an in-depth understanding of the importance of adhering to regulations and ensuring the structural integrity of your project. Gain the knowledge you need to create spaces that are not only aesthetically pleasing but also safe and secure.
Unlocking the Potential of Your Spaces
Whether you're planning to build a new home or renovate an existing one, our blog offers insights on optimizing your spaces for maximum functionality and comfort. Explore articles that discuss effective space planning, interior design tips, and clever storage solutions. Transform your spaces into personalized havens that cater to your lifestyle and meet your specific needs.
Creating Outdoor Retreats
Your outdoor spaces are an extension of your home, offering opportunities for relaxation, entertainment, and connection with nature. Our blog provides you with inspiration and ideas for creating outdoor retreats that seamlessly integrate with your surroundings. From landscaping techniques to outdoor living area design, our articles guide you in transforming your outdoor spaces into inviting havens.
Renovating with Purpose
Renovation projects require careful planning and execution, and our blog is here to guide you every step of the way. Discover articles that explore the intricacies of renovation, from budgeting and prioritizing to understanding the potential challenges. Learn about the nuances of renovating historic properties, maximizing energy efficiency during renovations, and breathing new life into outdated spaces. Turn your renovation dreams into reality with our expert insights.
Stay Informed with Quality Construction's Blog
Our Evolutionary Homes Custom Builder's Blog is your go-to resource for all things construction. Whether you're an industry professional or a homeowner planning a project, our articles provide valuable information and inspiration. Stay updated with the latest trends, techniques, and best practices in the construction industry. Sign up for our newsletter to receive regular updates and exclusive content straight to your inbox.
Quality Construction is committed to delivering excellence in construction and sharing our knowledge with our audience. Explore our blog and embark on a journey of construction innovation and inspiration. Let us help you create spaces that harmonize form and function, all while staying one step ahead of the competition.