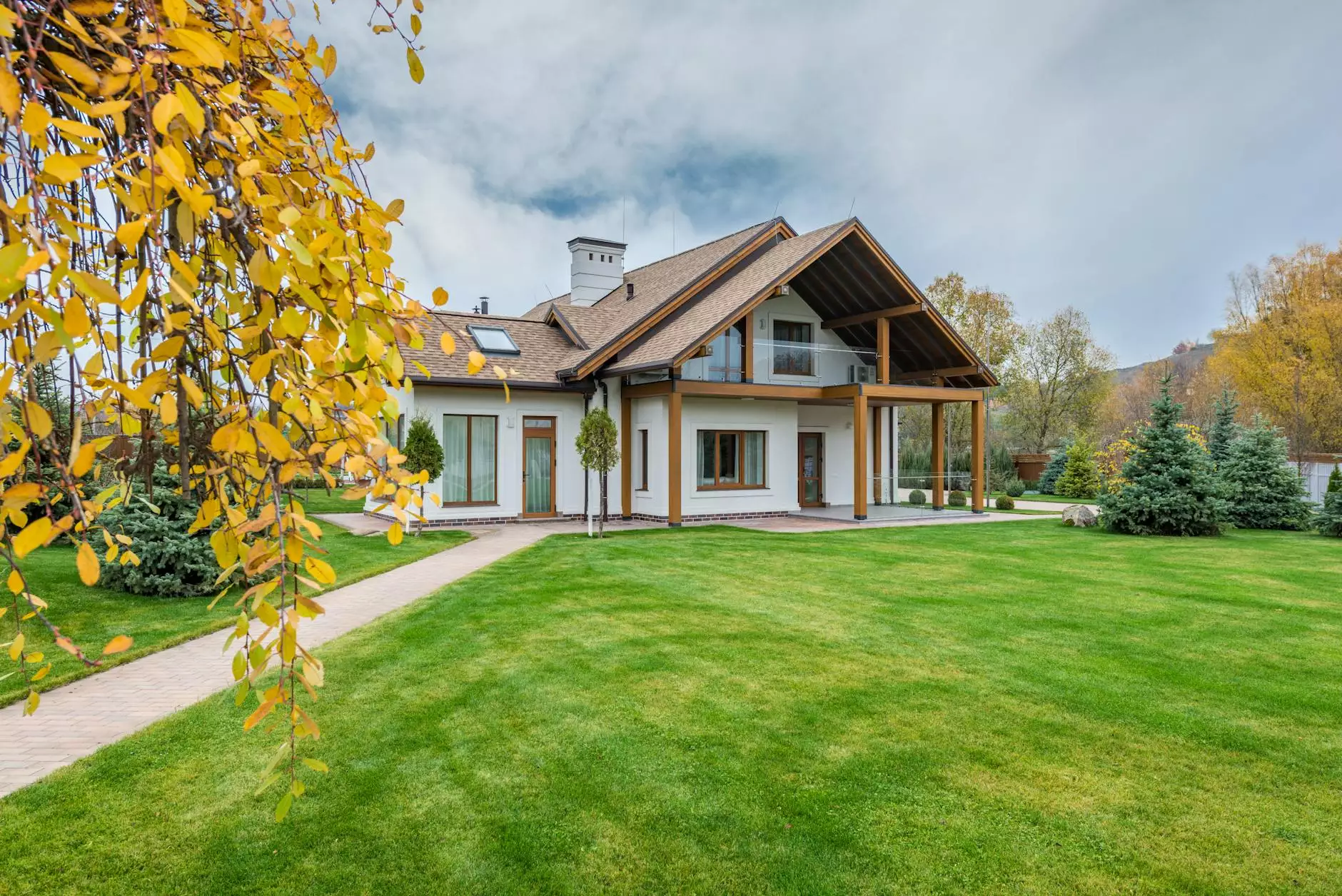 Introduction
Welcome to Quality Construction, your trusted partner in building luxury homes in San Antonio, Texas. Our commitment to excellence extends beyond aesthetics and craftsmanship. We believe in incorporating sustainable and eco-friendly practices into every project we undertake. In this article, we will dive deep into green building goals for luxury homes and how we can help turn your vision into a reality.
The Importance of Green Building
In today's world, where climate change and environmental conservation have become critical issues, it is essential to prioritize green building practices. Green building not only minimizes the impact on the environment but also promotes healthier living spaces for you and your family. At Quality Construction, we are dedicated to creating sustainable luxury homes that harmonize with nature while providing the utmost comfort and sophistication.
Energy Efficiency
One of the key goals of green building is maximizing energy efficiency. By integrating cutting-edge technologies and energy-efficient systems, we ensure your luxury home minimizes energy consumption and reduces utility costs. Our team of experts will carefully assess your project's requirements, recommending the most suitable solutions such as solar panels, geothermal heating, and LED lighting.
Sustainable Materials
When it comes to luxury home construction, the choice of materials plays a crucial role. Quality Construction sources sustainable materials that are environmentally friendly and can withstand the test of time. From reclaimed wood and recycled glass to low VOC paints, we prioritize the use of materials that have a lower carbon footprint. Not only do they contribute to your green building goals, but they also enhance the elegance and uniqueness of your luxury home.
Water Conservation
Water scarcity is a growing concern in many regions, including San Antonio, Texas. As part of our green building goals, we implement water-saving techniques throughout the construction process. Our luxury homes feature state-of-the-art water management systems that optimize water usage without compromising on comfort. From rainwater harvesting systems to high-efficiency plumbing fixtures, we ensure your home is both luxurious and sustainable.
Indoor Air Quality
Your luxury home should provide a healthy and comfortable living environment. At Quality Construction, we prioritize indoor air quality by employing advanced ventilation systems and selecting low-emission materials. Our team understands the importance of clean air for optimal well-being, and we take all measures to ensure your luxury home promotes good health while reflecting your personal style.
Landscape Design
Green building is not limited to the interior of your luxury home. Our skilled landscape architects work hand in hand with our construction team to create stunning outdoor spaces that blend seamlessly with the natural surroundings. From native plant selections to efficient irrigation systems, we transform your outdoor areas into eco-friendly havens that require minimal maintenance.
Benefits of Green Building
Reduced environmental impact
Lower energy costs
Improved indoor air quality
Increased home value
Enhanced comfort and livability
Contribution to a sustainable future
Conclusion
Quality Construction understands the significance of green building goals when constructing luxury homes in San Antonio, Texas. By incorporating energy-efficient solutions, sustainable materials, and water conservation techniques, we create homes that align with your vision while minimizing the impact on the environment. Contact us today to start building the luxury home of your dreams, where luxury meets sustainability.