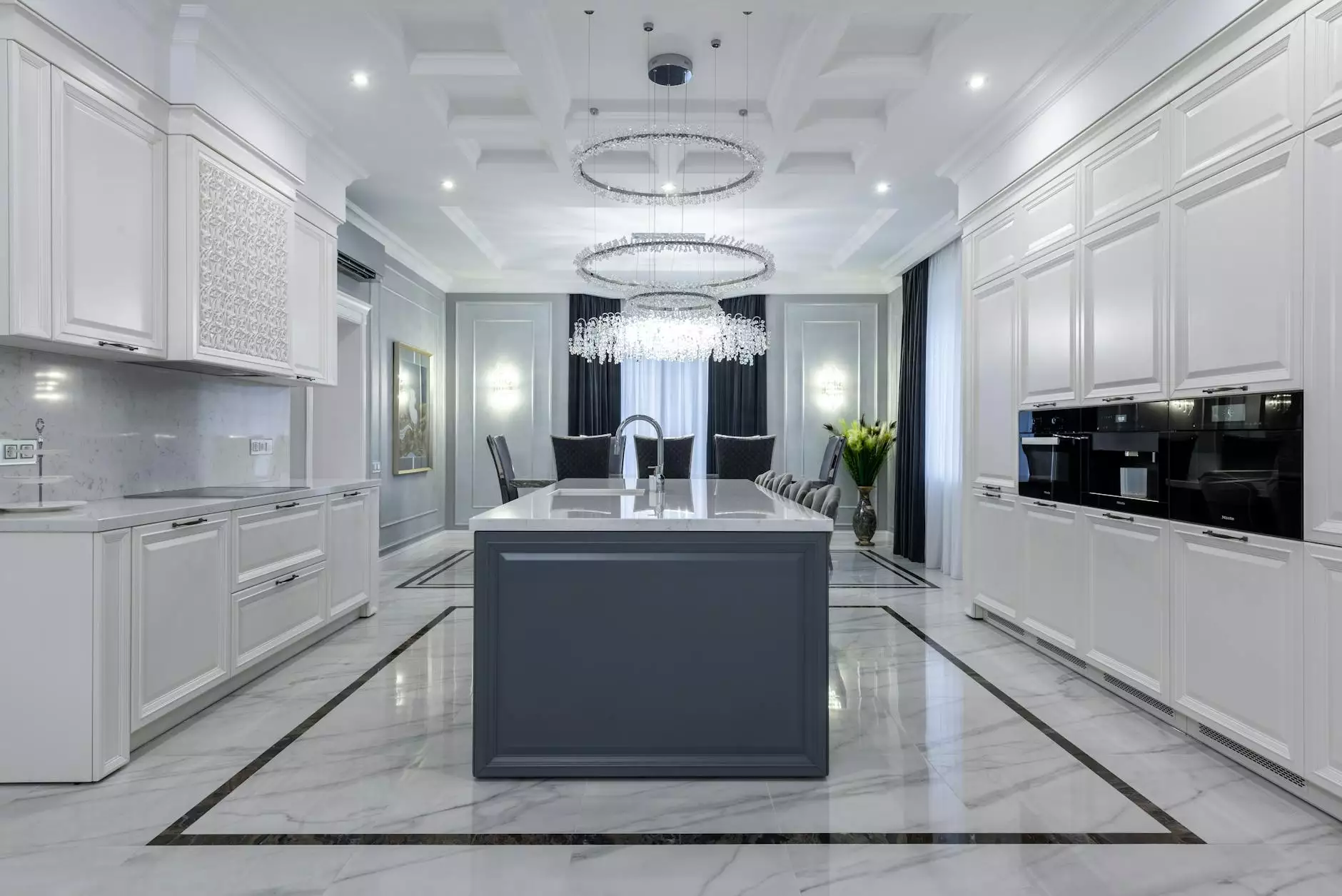 Elevate Your Home with Quality Construction
Welcome to Quality Construction, the leading provider of high-end home remodeling services in San Antonio, Texas. If you're looking to enhance the luxuriousness of your interior space, we specialize in modern kitchen and bathroom design trends that are sure to impress.
The Perfect Blend of Functionality and Elegance
When it comes to luxury interior design, the kitchen and bathroom are at the forefront. These spaces serve as both functional and aesthetic hubs of your home, and our team at Quality Construction understands the importance of creating a harmonious balance between the two.
Kitchen Trends:
1. Open Concept Layouts:
Let us help you realize your dream of throwing stylish parties and entertaining guests in a spacious open-concept kitchen. By removing walls and creating a seamless flow between the kitchen, dining, and living areas, we can maximize the functionality and visual appeal of your space.
2. High-End Appliances:
No luxury kitchen is complete without top-of-the-line appliances. We work with renowned brands to provide you with the latest state-of-the-art kitchen appliances that boast both cutting-edge technology and exquisite design. From built-in smart refrigerators to professional-grade cooktops, we have you covered.
3. Custom Cabinetry:
Elevate your kitchen's elegance with custom-designed cabinetry. Our team of skilled craftsmen will create bespoke cabinets that perfectly match your style while maximizing storage space. From sleek and minimalist to intricate and ornate designs, we have a wide range of options to cater to your preferences.
4. Statement Lighting:
Add a touch of glamour to your kitchen with stunning statement lighting fixtures. Whether you prefer modern chandeliers, pendant lights, or recessed lighting, we will help you choose the perfect lighting solutions to illuminate your kitchen and create a warm and inviting ambiance.
Bathroom Trends:
1. Spa-Inspired Retreats:
Transform your bathroom into a luxurious spa-inspired oasis where you can relax and unwind after a long day. We specialize in creating serene environments with features like soaking tubs, rain showers, and peaceful color palettes that evoke tranquility and rejuvenation.
2. Luxurious Materials:
Create a sense of opulence in your bathroom with the finest materials available. From elegant marble and granite countertops to luxurious porcelain tiles, our skilled team will help you select materials that exude sophistication and withstand the test of time.
3. Smart Technology:
Stay ahead of the curve with smart bathroom technology that adds convenience and luxury to your daily routine. We can integrate features like motion-sensor faucets, smart mirrors, and programmable shower systems that provide personalized comfort at the touch of a button.
4. Ample Storage Solutions:
No modern bathroom is complete without ample storage to keep your space clutter-free. Our designers will work with you to create innovative storage solutions that blend seamlessly with the overall design of your bathroom, ensuring everything has its place.
Contact Quality Construction for Your Modern Luxury Interior Design Needs
Quality Construction takes pride in delivering exceptional results that exceed our clients' expectations. With our expertise in modern luxury kitchen and bathroom design trends, we can transform your home into a stylish sanctuary that reflects your unique taste.
Contact us today to schedule a consultation with our team of professionals and embark on the journey towards your dream interior space. Experience the unrivaled quality and craftsmanship that Quality Construction brings to every project.
Remember, when it comes to modern luxury interior design, Quality Construction is your go-to source in San Antonio, Texas.