Austin Storm Damage Roof Repair
Jul 31, 2018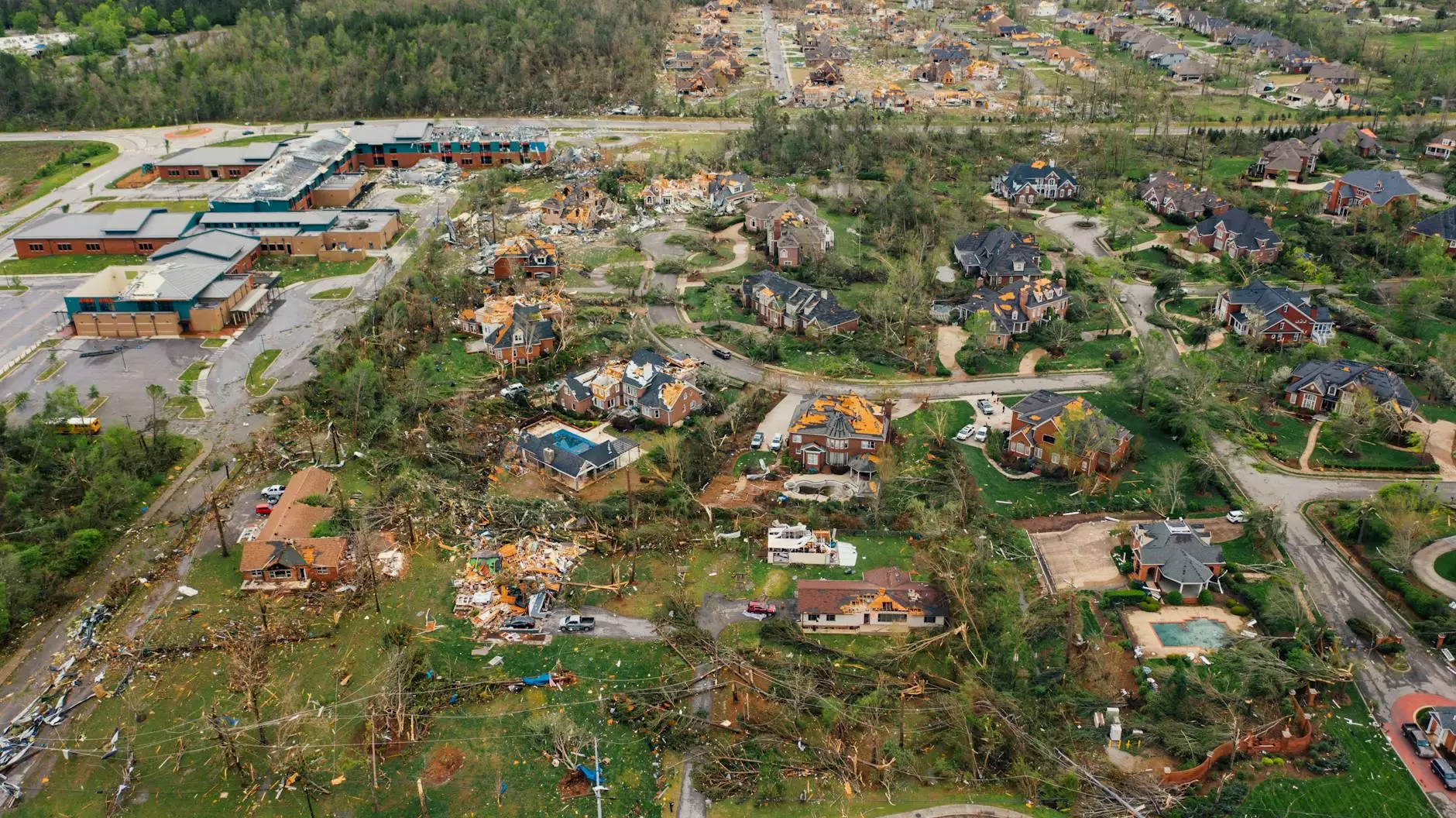 Efficient and Reliable Roof Restoration Services in Austin
Welcome to Quality Construction, your trusted partner for all your storm damage roof repair needs in Austin. With our years of experience, highly skilled team, and commitment to excellence, we specialize in delivering top-notch roof restoration services that ensure the safety, durability, and aesthetic appeal of your property. If your roof has been affected by a storm or severe weather conditions, we are here to help you restore it to its former glory.
Understanding the Importance of Storm Damage Roof Repair
When a storm hits Austin, its impact on your roof can be devastating. Hail, strong winds, heavy rainfall, and falling debris can cause significant damage to your roof's structure, shingles, gutters, and overall integrity. It is essential to address any storm-related roof damage promptly to prevent further deterioration, leaks, and potential structural issues.
With Quality Construction, you don't have to worry about the aftermath of a storm. We have a team of experts experienced in identifying and repairing various types of storm damage, including:
Hail damage repair
Wind damage restoration
Water leakage prevention
Gutter repair and replacement
Roofing shingle replacement
Structural repairs
Our Comprehensive Storm Damage Roof Repair Process
At Quality Construction, we prioritize your satisfaction and the longevity of your roof. Our meticulous storm damage roof repair process ensures that no stone is left unturned when it comes to restoring the integrity of your roof against storm-related damage. Here's an overview of our process:
1. Thorough Roof Inspection
Our team of roofing experts will conduct a comprehensive assessment of your roof to identify all areas affected by storm damage. We leave no hidden issues unaddressed, ensuring a complete repair solution.
2. Customized Repair Plan
Based on the inspection results, we will develop a tailored repair plan that outlines the scope of work, required materials, and estimated timeline. Our goal is to provide you with a transparent, detailed plan to restore your roof reliably.
3. High-Quality Materials
Quality Construction is committed to delivering exceptional results. We only use premium, durable materials that are designed to withstand the elements and ensure long-lasting protection for your home or business.
4. Skilled and Experienced Roofing Professionals
Our team consists of highly trained and experienced roofing professionals who specialize in storm damage repair. They possess the expertise to address various roof problems and execute the necessary repairs with utmost precision and efficiency.
5. Efficient Repair Process
We understand the importance of minimal disruption to your daily routine. Our team works diligently to complete each repair project promptly without compromising on the quality of workmanship.
6. Thorough Cleanup
After the storm damage roof repair is completed, we ensure a thorough cleanup of the job site. Our goal is to leave your property in immaculate condition, free from any debris or signs of the repair process.
Contact Us for Professional Storm Damage Roof Repair in Austin
If your roof has suffered storm damage and you need reliable, efficient, and high-quality repair services in Austin, trust Quality Construction. Our dedication to excellence, attention to detail, and commitment to customer satisfaction set us apart from the competition.
Contact us today to schedule a thorough roof assessment and embark on the journey towards restoring the strength, safety, and beauty of your roof. Our team is here to answer all your questions and provide you with a customized storm damage roof repair solution tailored to your needs.