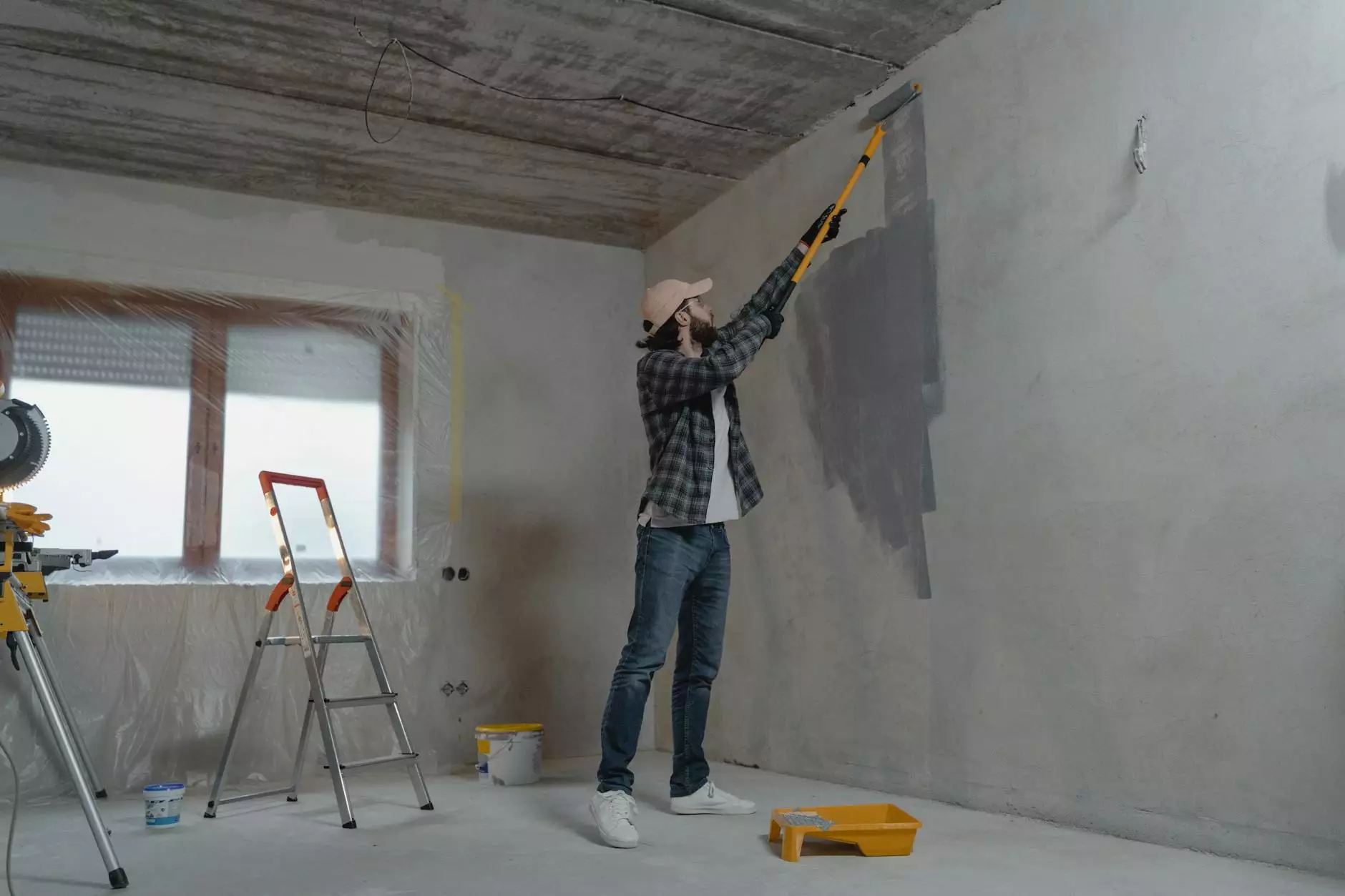 Welcome to Quality Construction - your top choice for comprehensive chimney repair services in Cypress and the surrounding areas. Our team of experts is dedicated to delivering high-quality, certified repairs and remodeling solutions to ensure the safety and functionality of your chimney. With years of experience in the industry, we pride ourselves on our attention to detail and customer satisfaction.
Professional Chimney Repair Services
At Quality Construction, we understand the importance of a well-maintained chimney for the overall safety and efficiency of your home. Our team of highly skilled professionals specializes in a wide range of chimney repair services to address any issue you may be experiencing. Whether it's a minor repair or a complete chimney remodel, we have the expertise to get the job done right.
Chimney Inspection and Cleaning
Regular chimney inspection and cleaning are essential to prevent potential hazards and ensure optimal performance. Our trained technicians will thoroughly inspect your chimney for any signs of damage, including cracks, leaks, or deterioration. We use advanced equipment and techniques to effectively remove creosote buildup, debris, and blockages, ensuring proper ventilation and reducing the risk of chimney fires.
Chimney Repair and Restoration
Whether your chimney is suffering from brick or mortar damage, chimney cap issues, or water leaks, our team has the expertise to provide reliable repair and restoration solutions. We employ industry-leading techniques and materials to restore the structural integrity and aesthetic appeal of your chimney, ensuring its longevity and continued functionality.
Chimney Relining and Waterproofing
If your chimney's liner is deteriorated or damaged, it's crucial to address the issue promptly to prevent potential hazards such as carbon monoxide leaks. Our professionals specialize in chimney relining, using high-quality materials to create a new liner that enhances safety and performance. We also offer comprehensive chimney waterproofing services to protect your chimney from water damage, extending its lifespan and preventing costly repairs.
Chimney Crown Repair and Installation
The chimney crown plays a vital role in protecting your chimney from water infiltration. If your chimney crown is cracked, damaged, or improperly installed, it can result in costly water damage and structural issues. At Quality Construction, we offer expert chimney crown repair and installation services to ensure optimal protection against moisture intrusion, significantly prolonging the lifespan of your chimney.
Chimney Masonry Repair and Rebuilding
Over time, chimney masonry may deteriorate due to exposure to the elements. Our skilled masons have the expertise to repair or rebuild damaged chimney masonry, using high-quality materials that match the existing structure. We pay meticulous attention to detail, ensuring a seamless and aesthetically pleasing finish that enhances the overall appearance of your chimney.
Chimney Flashing Repair and Replacement
Properly installed and well-maintained chimney flashing is crucial to prevent water from entering your home. Our team specializes in chimney flashing repair and replacement, using durable materials that effectively seal the area where the chimney meets the roof. By addressing any flashing issues promptly, we help safeguard your home against costly water damage and potential mold growth.
Why Choose Quality Construction?
Experience: With years of industry experience, our team has the knowledge and expertise to handle any chimney repair or remodeling project with precision.
Quality Workmanship: We are committed to delivering top-quality workmanship, ensuring that every project is completed to the highest standards of excellence.
Customer Satisfaction: Our customer-centric approach is reflected in our dedication to providing outstanding service and ensuring complete customer satisfaction.
Competitive Pricing: We offer competitive prices without compromising on the quality of our work, providing exceptional value for our customers.
Licensed and Insured: Our company is fully licensed and insured, giving our clients peace of mind knowing that their chimney repair project is in trustworthy hands.
Free Consultations: We offer free consultations to assess your chimney repair needs and provide you with an accurate estimate, tailored to your specific requirements.
Timely Service: We understand the importance of prompt service. Our team is dedicated to completing projects within the agreed-upon timeframe, minimizing disruption to your daily routine.
Contact Us for Comprehensive Chimney Repair Services
Don't wait until a small chimney issue becomes a major problem. Contact Quality Construction today for professional chimney repair services in Cypress. Our team of experts is ready to assess your needs, provide you with detailed solutions, and ensure your chimney is safe, efficient, and visually appealing. Trust our expertise to deliver exceptional results and exceed your expectations.