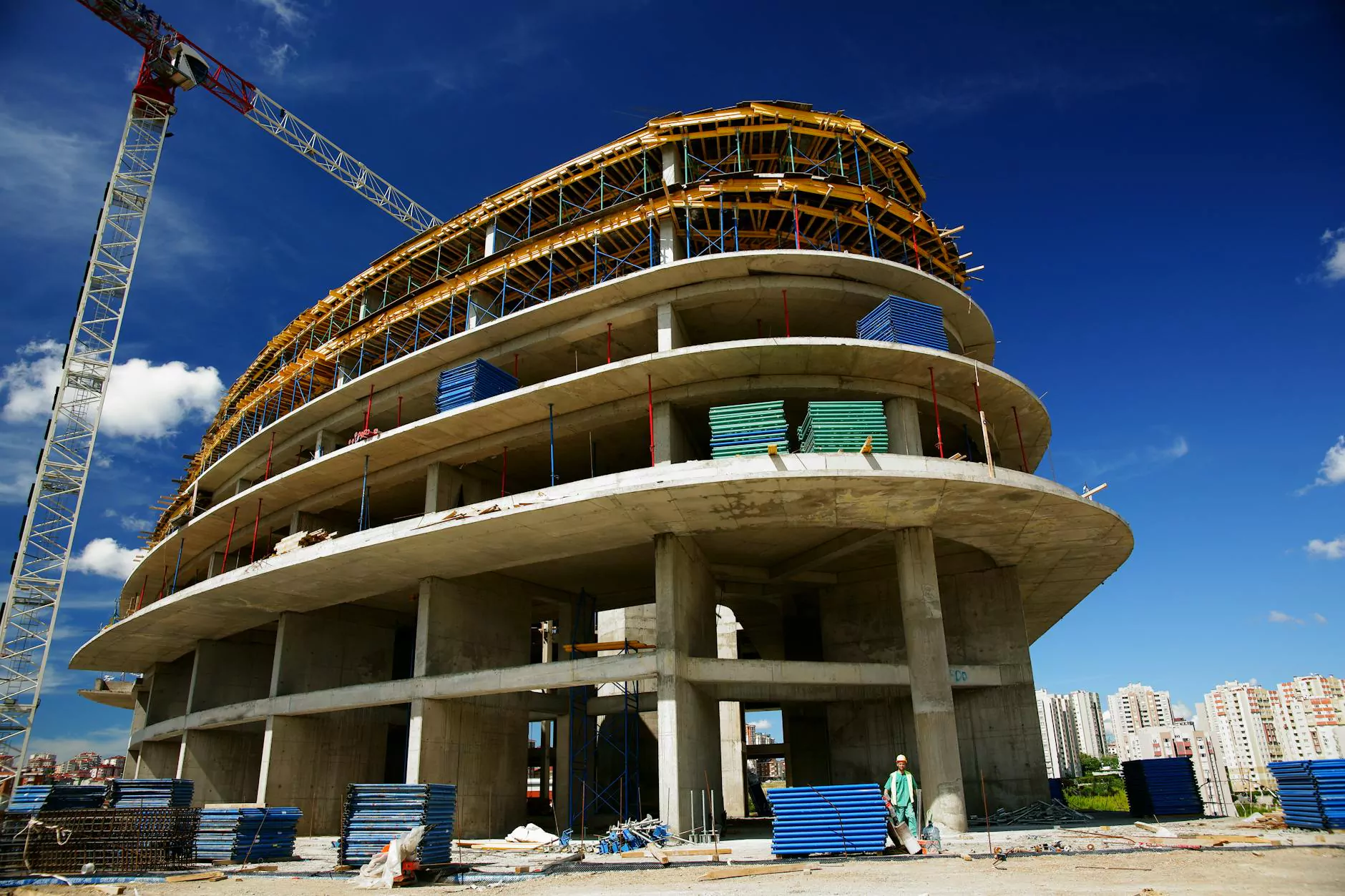 Welcome to "The Latest," your ultimate resource for staying updated with the latest news, trends, techniques, and innovations in the construction industry. Quality Construction is committed to providing comprehensive articles and insights to help you stay ahead.
1. The Evolution of Sustainable Building Materials
Discover how sustainable building materials continue to revolutionize the construction industry. From eco-friendly alternatives to traditional materials such as timber and concrete, to exciting new advances in energy-efficient solutions, we delve into the latest eco-conscious approaches shaping the future of construction.
2. Innovations in Smart Home Technology
In this article, we explore cutting-edge advancements in smart home technology that are transforming the way we live. From automated systems controlling lighting and temperature to voice-activated assistants enhancing convenience, we discuss how these innovations are seamlessly integrated into modern construction projects.
3. The Rise of Green Roofs and Vertical Gardens
Green roofs and vertical gardens are becoming increasingly popular in urban areas. We take a closer look at the numerous benefits they offer, including improved air quality, enhanced insulation, and aesthetic appeal. Learn about the latest design trends and techniques related to these eco-friendly additions to buildings.
4. Embracing Prefabrication and Modular Construction
In this section, we explore the growing trend of prefabrication and modular construction methods. Discover how these innovative techniques are streamlining the construction process, reducing costs, and increasing efficiency. We discuss their impact on project timelines and the overall quality of the finished structures.
5. The Future of Construction Robotics
Automation and robotics are revolutionizing the construction industry. From autonomous machinery and drones to 3D printing, we examine the latest advancements in construction robotics. Learn about the potential benefits, challenges, and exciting possibilities associated with integrating technology into construction projects.
6. Advancements in Energy-Efficient Building Design
Energy efficiency remains a key focus in modern construction. In this article, we discuss the latest approaches to designing sustainable buildings. Explore innovative techniques such as passive design, renewable energy integration, and smart building management systems that significantly reduce environmental impact and operational expenses.
7. Navigating Building Codes and Regulations
Keep yourself well-informed about the latest building codes and regulations to ensure compliance and avoid unnecessary delays and penalties. We provide comprehensive guides and insights into navigating the complex landscape of construction regulations, ensuring your projects adhere to industry standards and government requirements.
8. Harnessing the Power of Virtual Reality and Augmented Reality in Construction
Discover how virtual reality (VR) and augmented reality (AR) technologies are transforming the construction industry. We explore their applications in design visualization, collaborative planning, and project management. Learn about the benefits of utilizing these immersive technologies to enhance communication, reduce errors, and optimize construction processes.
9. Trends in Modern Interior Design and Architecture
Stay up-to-date with the latest interior design and architecture trends that are shaping contemporary spaces. From minimalist aesthetics to biophilic design, we dive into the concepts and principles guiding modern interior design. Explore how these trends can enhance the functionality, aesthetics, and overall experience within buildings.
10. The Importance of Safety in Construction
Safety is paramount in the construction industry. In this section, we highlight the latest safety protocols, technologies, and best practices that construction professionals should adhere to. Learn about the importance of fostering a strong safety culture and the steps you can take to mitigate risks and ensure the well-being of your workforce.
Conclusion
At Quality Construction, we believe that staying informed and up-to-date is essential for success in the construction industry. "The Latest" serves as your go-to resource for comprehensive articles, news, and insights. Explore the latest trends, techniques, and innovations that are shaping the future of construction. Trust Quality Construction to provide you with valuable content, empowering you to excel in your construction endeavors.