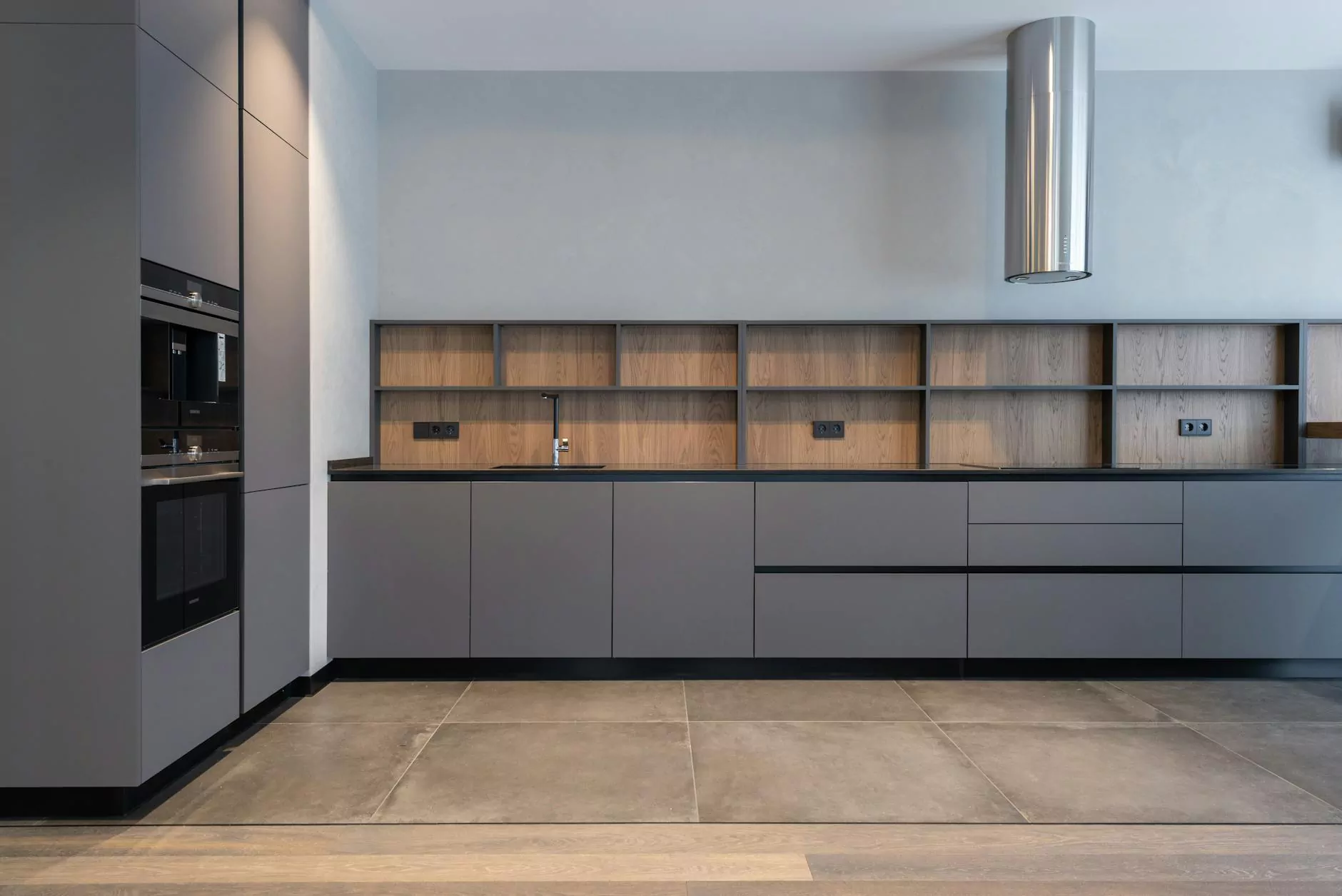 Transform Your Kitchen with Custom-Built Cabinets
Are you tired of your outdated kitchen cabinets that lack both functionality and style? Look no further! Quality Construction is a leading provider of custom kitchen cabinets in Plano, TX. Our team of expert craftsmen will work closely with you to design and build the perfect cabinets that meet your unique requirements.
Unleash Your Creativity
With our custom kitchen cabinets, you have the freedom to unleash your creativity and design your dream kitchen. Whether you prefer a traditional, contemporary, or modern look, we have the expertise to bring your vision to life. Our extensive selection of materials, colors, finishes, and hardware options ensures that your cabinets will perfectly complement your kitchen's aesthetics.
Unparalleled Quality and Durability
At Quality Construction, we take pride in delivering exceptional craftsmanship and using only the highest quality materials for our custom kitchen cabinets. Our skilled artisans meticulously craft each cabinet to ensure superior functionality, durability, and longevity. When you choose us, you can rest assured knowing that your investment in custom cabinets will withstand the test of time.
Customization for Every Inch
We understand that every kitchen is unique, which is why we offer complete customization for every inch of your cabinets. From the number and size of shelves to the arrangement of drawers and doors, we meticulously tailor each cabinet to maximize storage space and enhance usability. Our team will work closely with you to optimize the layout to suit your specific cooking and storage needs.
Increase Your Home's Value
Custom kitchen cabinets not only enhance the functionality and beauty of your kitchen but also add value to your home. Potential buyers appreciate the attention to detail and the craftsmanship that custom cabinets bring. By investing in our high-quality custom cabinets, you can significantly increase the resale value of your home while enjoying a stunning and functional kitchen.
Experience Personalized Service
At Quality Construction, we believe in providing a personalized experience for every client. From the initial consultation to the final installation, our team will be with you every step of the way, ensuring that your custom kitchen cabinets exceed your expectations. We value your input and strive to create cabinets that reflect your taste, lifestyle, and unique needs.
Contact Us Today!
If you're ready to transform your kitchen with custom kitchen cabinets in Plano, TX, look no further than Quality Construction. Our team of skilled craftsmen is dedicated to delivering excellence in every project we undertake. Contact us today for a free consultation. Let us bring your kitchen dreams to life!
Customized kitchen cabinets tailored to your needs
Extensive selection of materials, colors, and finishes
Exceptional craftsmanship and superior quality
Maximized storage space and enhanced usability
Significant increase in home value
Personalized service from consultation to installation
Serving Plano, TX, and surrounding areas