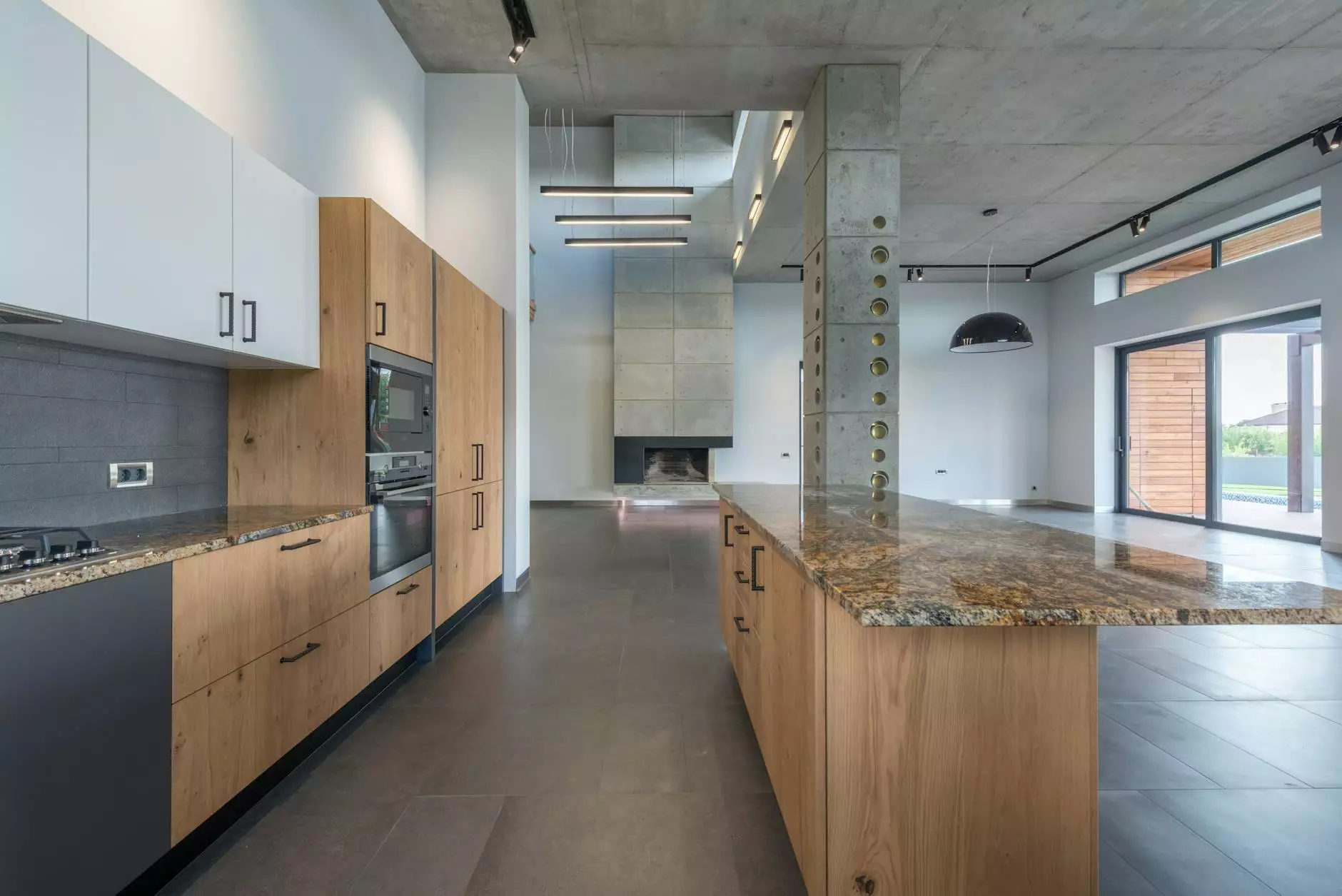 Enhance Your Kitchen with Quality Construction
Are you looking to elevate the aesthetics and functionality of your kitchen? Look no further than Quality Construction's custom kitchen cabinets. Our team of skilled craftsmen is dedicated to delivering exceptional quality and exquisite designs. With our custom-made cabinets, your kitchen will become the heart of your home, reflecting your personal style and maximizing storage space.
Elevate Your Kitchen with Exquisite Designs
At Quality Construction, we understand that every homeowner has unique preferences and requirements. Our custom kitchen cabinets are meticulously designed to cater to your specific needs, ensuring a seamless integration with your kitchen's layout. Whether you prefer a traditional, contemporary, or transitional style, our expert designers will work closely with you to bring your vision to life.
From selecting the finest materials to incorporating intricate details, our craftsmen take pride in their attention to detail. We source premium quality hardwood, ensuring durability and longevity while adding a touch of elegance to your kitchen. The result is a one-of-a-kind kitchen that exudes sophistication and charm.
Maximize Storage and Organization
In addition to their aesthetic appeal, our custom kitchen cabinets offer unparalleled functionality and organization. Say goodbye to cluttered countertops and make the most of your available space. Our innovative cabinetry solutions include:
Pull-out shelves and drawers for easy access and efficiency.
Specialized compartments for cutlery, spices, and utensils.
Adjustable shelves to accommodate items of varying sizes.
Built-in racks and hooks for pots, pans, and other cookware.
With our custom designs, you can optimize your kitchen's layout and create a seamless workflow. No more wasting time searching for the right tools or ingredients – everything will be within arm's reach, allowing you to focus on the joy of cooking and entertaining.
Uncompromising Quality and Craftsmanship
When investing in custom kitchen cabinets, quality and durability are of utmost importance. Quality Construction is synonymous with excellence, and our cabinets exemplify the highest standards in craftsmanship. We combine traditional woodworking techniques with cutting-edge technology to deliver cabinets that surpass your expectations.
Our skilled craftsmen meticulously construct each cabinet, ensuring precise measurements and a flawless finish. We prioritize attention to detail in every aspect, from the joinery to the hand-applied finishes. The end result is a product that not only enhances the beauty of your kitchen but also stands the test of time.
Experience Unmatched Customer Satisfaction
At Quality Construction, we believe that exceptional customer service is just as important as the quality of our cabinets. From the initial consultation to the final installation, we strive to make the entire process seamless and stress-free for our clients.
Our team of designers and craftsmen is dedicated to bringing your dream kitchen to life. We listen attentively to your needs and preferences, offering personalized solutions that align with your vision. With our expertise and guidance, you can transform your kitchen into a space that reflects your unique style and enhances your everyday life.
Contact Quality Construction Today
Ready to take the first step towards your dream kitchen? Contact Quality Construction today for a consultation with our team of experts. We are committed to delivering the finest custom kitchen cabinets that add beauty, functionality, and value to your home.
Trust Quality Construction for all your cabinetry needs. Experience the difference that custom kitchen cabinets can make in your home. Let us exceed your expectations and create a kitchen that becomes the heart of your home. Contact us today!